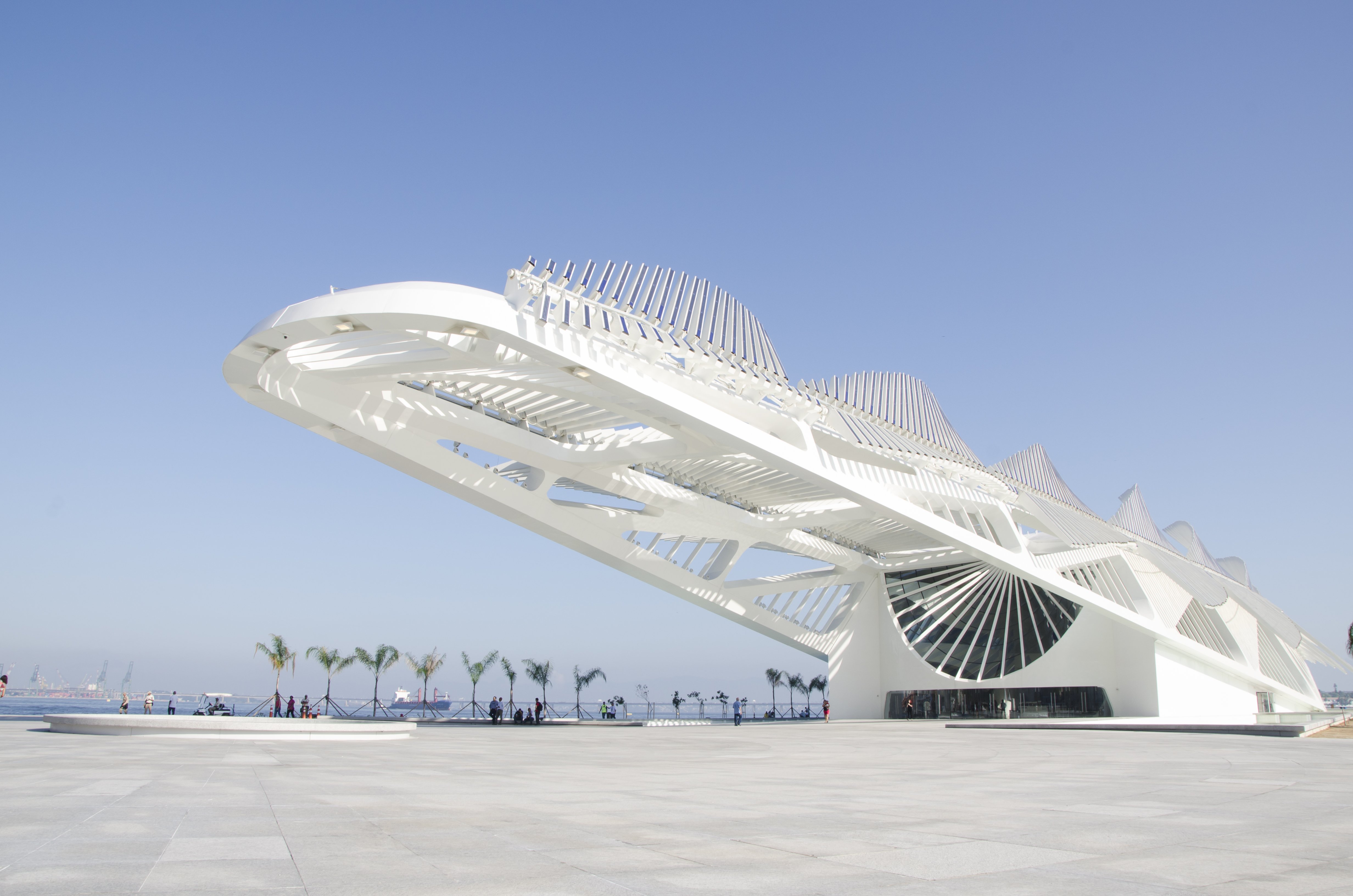 Architect Santiago Calatrava's signature skeletal design in Rio de Janeiro's rehabilitated Porto Maravilha houses a new contemporary science museum. Devoted to science and technology and opening on Saturday, Dec 19, Museu do Amanhã (Museum of Tomorrow) invites visitors to imagine how we'll live in the next 50 years.
Museu do Amanhã (Museum of Tomorrow), which opens on Saturday, Dec. 19, juts out diagonally from Porto Maravilha over a public plaza in Rio de Janeiro.
A sculpture beneath the roof extension.
The museum's skeletal roof.
The trussed roof has solar panels that follow the position of the sun. About 10 percent of the museum's electrical needs are powered by solar energy.
Attendees previewed the museum on Dec. 14, a few days before its grand opening.
Among the topics explored at Museu do Amanhã are climate change, population growth, changes in biodiversity, genetic engineering, bioethics, and advances in technology.
Immersive audiovisual spaces, interactive installations, and games are all available in Portuguese, English, and Spanish.
An attendee visits an exhibit during Monday's preview tour.
An exhibit.