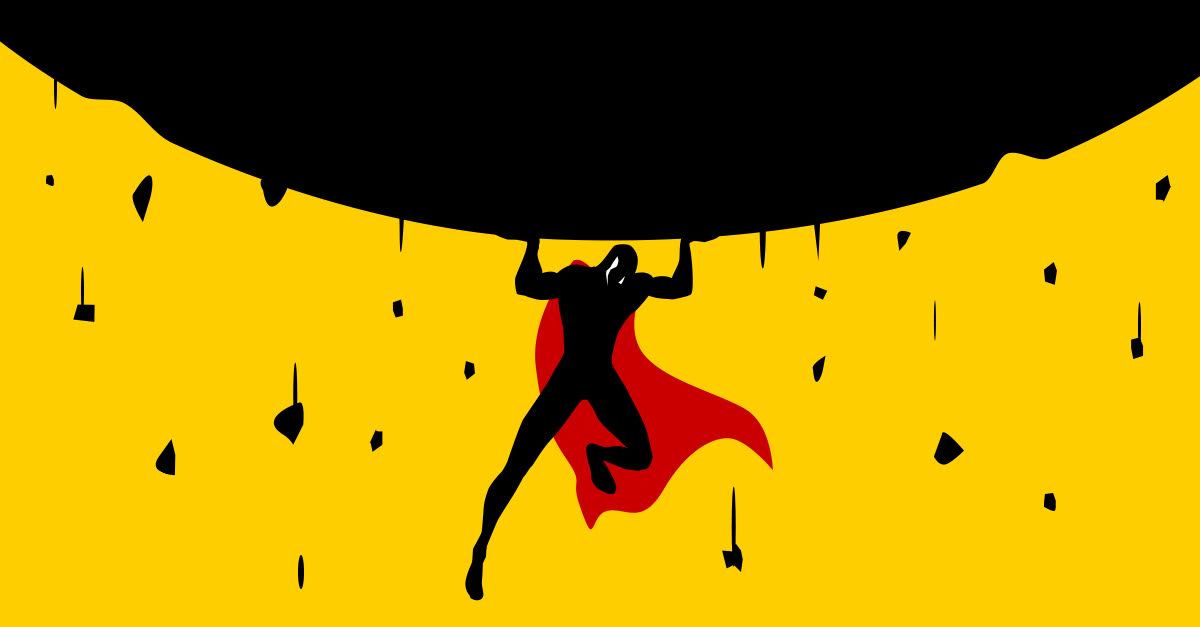 Sometimes it's easy to think the worst of human beings. But these inspiring talks can help you remember: altruism, kindness and helping hands are all around.
There are no scraps of men
Alberto Cairo's clinics in Afghanistan used to close down during active fighting. Now, they stay open. In this powerful talk, Cairo tells the moving story of why — and how he found humanity and dignity in the midst of war.
Love letters to strangers
Hannah Brencher's mother always wrote her letters. So when she felt herself bottom into depression after college, she did what felt natural — she wrote love letters and left them for strangers to find. The act has become a global initiative, The World Needs More Love Letters, which rushes handwritten letters to those in need of a boost.
How I defend the rule of law
Every human deserves protection under their country's laws — even when that law is forgotten or ignored. Sharing three cases from her international legal practice, Kimberley Motley, an American litigator practicing in Afghanistan and elsewhere, shows how a country's own laws can bring both justice and "justness": using the law for its intended purpose, to protect.
Love, no matter what
What is it like to raise a child who's different from you in some fundamental way (like a prodigy, or a differently abled kid, or a criminal)? In this quietly moving talk, writer Andrew Solomon shares what he learned from talking to dozens of parents — asking them: What's the line between unconditional love and unconditional acceptance?
The new bionics that let us run, climb and dance
Hugh Herr is building the next generation of bionic limbs, robotic prosthetics inspired by nature's own designs. Herr lost both legs in a climbing accident 30 years ago; now, as the head of the MIT Media Lab's Biomechatronics group, he shows his incredible technology in a talk that's both technical and deeply personal — with the help of ballroom dancer Adrianne Haslet-Davis, who lost her left leg in the 2013 Boston Marathon bombing, and performs again for the first time on the TED stage.
Women, wartime and the dream of peace
In war we often see only the frontline stories of soldiers and combat. At TEDGlobal 2010, Zainab Salbi tells powerful "backline" stories of women who keep everyday life going during conflicts, and calls for women to have a place at the negotiating table once fighting is over.
The story of a girl
Photographer Rick Smolan tells the unforgettable story of a young Amerasian girl, a fateful photograph, and an adoption saga with a twist.
Fighting with nonviolence
How do you deal with a bully without becoming a thug? In this wise and soulful talk, peace activist Scilla Elworthy maps out the skills we need — as nations and individuals — to fight extreme force without using force in return. To answer the question of why and how nonviolence works, she evokes historical heroes — Aung San Suu Kyi, Mahatma Gandhi, Nelson Mandela — and the personal philosophies that powered their peaceful protests.
A life lesson from a volunteer firefighter
Volunteer firefighter Mark Bezos tells a story of an act of heroism that didn't go quite as expected — but that taught him a big lesson: Don't wait to be a hero.
Bringing peace to the minds of Afghanistan
When Jungian analyst Inge Missmahl visited Afghanistan, she saw the inner wounds of war — widespread despair, trauma and depression. And yet, in this county of 30 million people, there were only two dozen psychiatrists. Missmahl talks about her work helping to build the country's system of psychosocial counseling, promoting both individual and, perhaps, national healing.
The family I lost in North Korea. And the family I gained.
A refugee now living in the US, Joseph Kim tells the story of his life in North Korea during the famine years. He's begun to create a new life — but he still searches for the family he lost.
Making peace is a marathon
In Lebanon there is one gunshot a year that isn't part of a scene of routine violence: The opening sound of the Beirut International Marathon. In a moving talk, marathon founder May El-Khalil explains why she believed a 26.2-mile running event could bring together a country divided for decades by politics and religion, even if for one day a year.