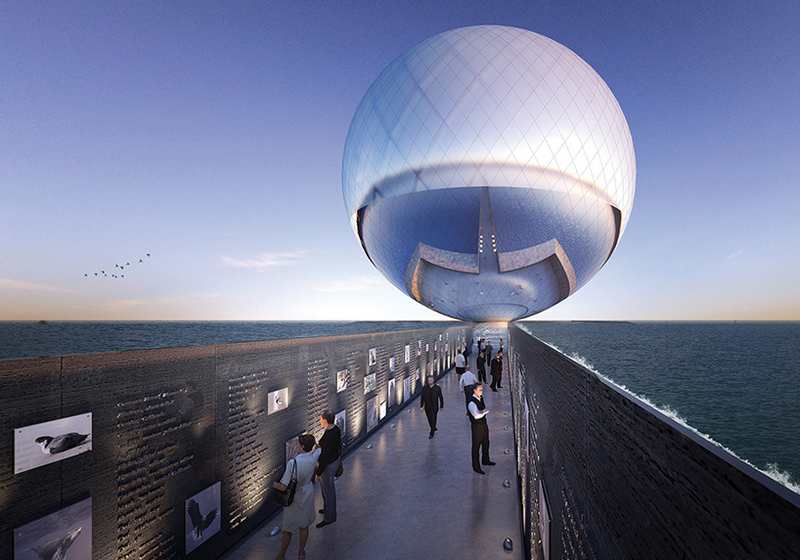 Clear Orb Sculpture will provide energy and drinkable water, for the city of Santa Monica, California.
Clear Orb Sculpture designed by Jaesik Lim, Ahyoung Lee, Jaeyeol Kim, and Taegu Lim, is a 40-meter diameter glass sphere.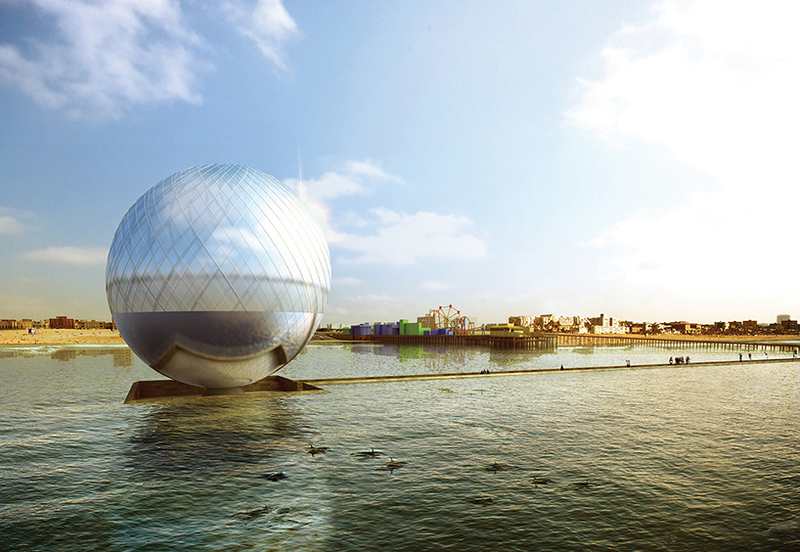 The team of designers from South Korea created Clear Orb, for the 2016 Land Art Generator Initiative.
The sculpture that looks as if it is floating on the ocean, produces fresh water from the sea, and also provides energy.