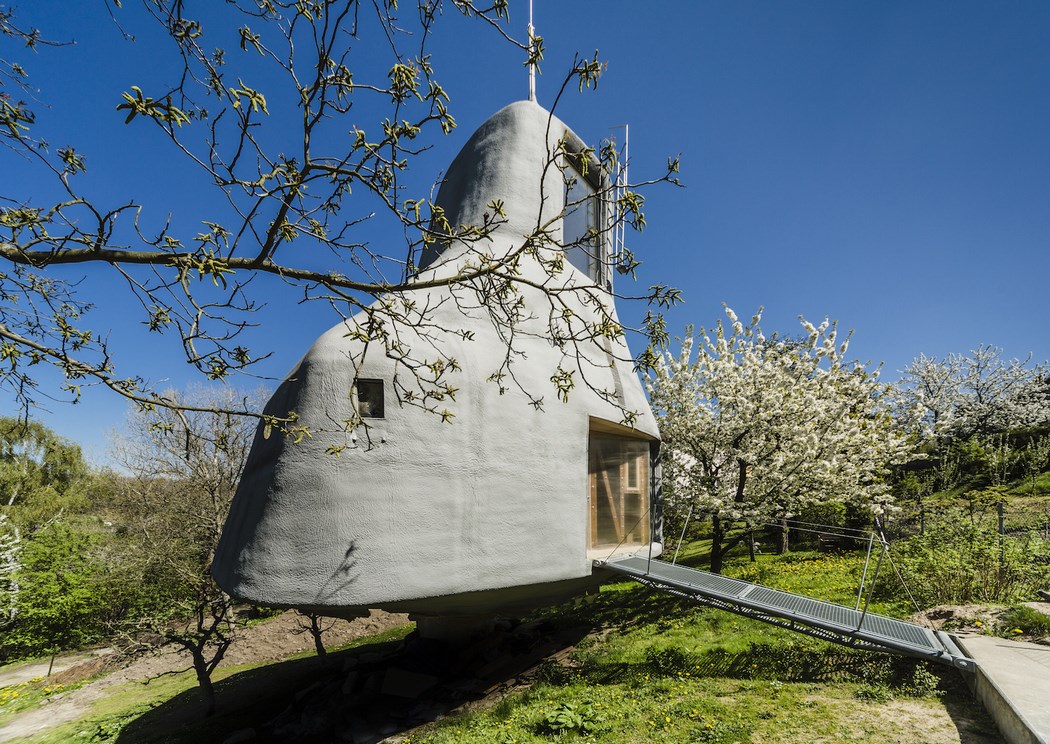 Located on a northern slanted plot in the Prague's district Kyje, 'House in an Orchard' stands out from the other buildings in the neighborhood, catching the eye with its unique appearance.
The house, situated among several trees, is supposed to incorporate into the garden. Designed by the Czech architecture practice Šépka Architects as a compact shelter for a family, it has an attractive view to the surrounding landscape. While from the living room it overlooks the Brook Rokytka valley, the other rooms are orientated to the east and south.
The building's ground plan started from the circle, which then changes into the form of two squares on the south side. There, the architects placed the bedrooms, the kitchen and the social facilities. Although the house is finished with reinforced-concrete, it has a wooden construction, which can be seen throughout the interior.